RAJA SARAH AYSHA: CO-FOUNDER / DIRECTOR
Sarah co-founded Ineo Tech together with Sebastien Treilhes. She has 15 years experience in the area of business development and consulting. She started her career with Nestle and later joined Human Resource Consulting Firm, Hay Group (now known as Korn Ferry). She is also certified in Innovation Management awarded by Global Innovation Management Institute (GIMI) and has a great interest in innovation. Raja Sarah Aysha holds a Bachelors Degree in Nutrition and Community Health as well as a Masters Degree in Business Administration from Nottingham Trent University. Sarah is in-charge of the business development and administration of Ineo Tech.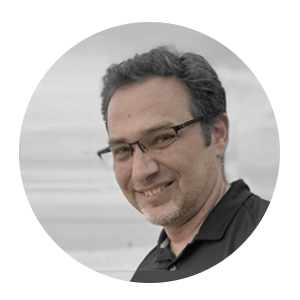 SEBASTIEN TREILHES: CO-FOUNDER / DIRECTOR
Sebastien co-founded Ineo Tech together with Sarah. He has 16 years of experience as R&D Head with various market leading players in the glove sector, with expertise in various types of glove application from household, industrial to medical glove. Sebastien started his career in R&D with Hutchinson and he worked in within France, Malaysia and China. Prior to Ineo Tech, Sebastien was the Vice President of R&D in Sentienx (Malaysia) which is one of the world largest producer for surgical glove. Sebastien holds a Masters Degree in Material and Polymer Science from the University of Paris as well as a Masters Degree in Rubber Technology from IFOCA (Institut National de formation & d'enseignement professionnel du caoutchouc) in Paris. Sebastien is leading the operation of Ineo Tech.
DR. PIERRE HOERNER: DIRECTOR
Dr. Pierre Hoerner graduated in chemistry (Ecole Nationale Supérieure de Chimie de Mulhouse, France) and has a PhD degree in polymer science from University of Haute Alsace, France. After obtaining his PhD, he worked for 15 years with Hutchinson, holding several responsibilities from research and development to production and marketing. His last position was General Manager of Hutchinson Santé. After Hutchinson he worked with Adventa Health, heading the Product Development of Advanced Surgical gloves. Dr. Pierre has supervised research projects in the eld of elastomer materials and infection control with focus on new materials formulation for better barrier properties. He also led the team that designed the Finessis Range of synthetic surgical gloves.

Dr. Pierre is the author of 10 patents and 20 international papers in this eld. He was nominated as the Engineer of the Year in 2006 by l'Usine Nouvelle and the Engineers and Scientists of France. He also received the Frost & Sullivan Award for Technology Innovation in 2004. Dr. Pierre joined Ineo Tech on January 2019 to provide his expertise on polymer science and advance materials, as well as occupational health, safety practices and infection control.